My reviews may not be the most professional or articulate that you will read but they're what I think and feel about the book at the time.
I am always curious about what readers are looking for when they read reviews. What do readers really want to know before reading a book? Are readers looking to know something in particular? 
Feel free to comment or drop me a line and let me know what you'd like to see in reviews (Though I don't promise to always follow feedback.)
My reviews, as you can see below, are sorted alphabetically by title, without genre included. (I'm a big series reader as you'll see below, please let me know if it makes more sense to group the series books together.)
A few years ago, during a writing class, one of the lecturers stated how you can, more often than not, know what type of story you'll be getting just by looking at the book's cover – so I thought I'd give that a try but feel free to give me a shout out if you'd like genre listed as well.
As for rating systems, here's how mine works: I rate books with a star system according to how compelling I found the book to be, how much it drew me in, whether it kept me completely absorbed. If a book has five stars it means that I couldn't put the book down, that I just wanted to keep on reading page after page. 
 A Dom is Forever (Masters and Mercenaries b.3) by Lexi Blake (Five Stars)
 Ace of Hearts  (Cursed Ravens b.1)by Chantal Fernando (Five Stars)
 Adored: A Wanted Novella by Georgia Cates (Five Stars)
Alpha's Prize by Renee Rose and Lee Savino  (4 Stars)
Alpha's Temptation by Renee Rose and Lee Savino (Four Stars)
Animal Instincts (Kindred Souls b.1) by Patricia Rosemoor (Five Stars)
 Another Round of Whiskey : A Wanted Novella by S.Moose (Four Stars)
 Approaching The Bench (Conflict of Interest b.3) by Chantal Fernando     (Five Stars)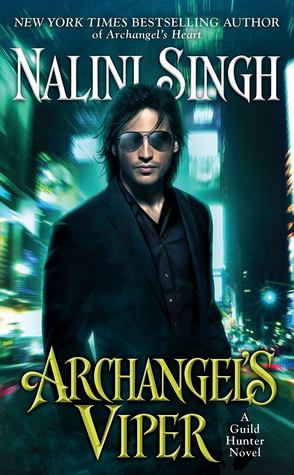 Archangel's Viper (Guild Hunter b.10) by Nalini Singh (Five Stars)
 Arranged (Masters & Mercenaries b.13.5) by Lexi Blake (Four Stars)
At Your Service by Lexi Blake (Topped bk. 4) (Five Stars)
 Baby, I'm Howling For You (Alphaville b.1) by Christine Warren (Five Stars)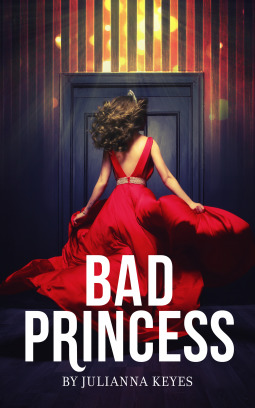 Bad Princess by Julianna Keyes (Four Stars)
Beyond The Lights by Casey Peeler  (Four Stars)
 Beyond The Rules (At The Brink b.3) by Anna Del Mar (Four Stars)
 Blurred Lines : A Wanted Novella by Nazarea Andrews (Four Stars)
 Chaser (Dive Bar b.3) by Kylie Scott (Four Stars)
Cherish Hard (Hard Play b.1) by Nalini Singh (Five Stars)
Church Bells by Jennifer Rebecca  (Four Stars)
 Close Cover (Masters & Mercenaries b.16) by Lexi Blake (Five Stars)
 Cowboy Protector (The McKenna Legacy b.6) by Patricia Rosemoor         (Four Stars)
Crazy Bitch by Jamie Begley (Book 5 of The Biker Bitches)  (Five Stars)
Dark and OtherWorldly (Bundle) by Anna Zaires (5 stars)
Dark Legacy  ('Dark' Carpathians b.27) by Christine Feehan (Five Stars)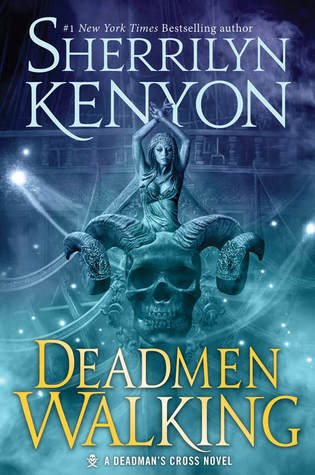 Deadmen Walking (Deadman's Cross b.1) by Sherrilyn Kenyon (Five Stars)
Devil's Cut (The Bourban Kings b.3) by J.R.Ward  (Five Stars)
 Dominance Never Dies (Masters & Mercenaries b.11) by Lexi Blake          (Five Stars)
Dragonsworn (Dark-Hunter b.28) by Sherrilyn Kenyon (Five Stars)
 Dungeon Games (Masters &Mercenaries b.6.5) by Lexi Blake (Three Stars)
 Fallen Heir (The Royals b.4) by Erin Watt (Five Stars)
Falling for His Mate by Katie Reus (Five Stars)
 Fizz Boom Bath!: Learn To Make Your Own Bath Bombs, Body Scrubs & More by Isabel and Caroline Bercaw (Five Stars)
 For His Eyes Only (Masters & Mercenaries b.13) by Lexi Blake (Five Stars)
 Found : A Wanted Novella by Kristin Mayer (Five Stars)
From this Moment by Melanie Harlow (Five Stars)
 F-Stop (Phoenix Agency b.4) by Desiree Holt (Four Stars)
Going Dark (The Lost Platoon b.1) by Monica McCarty (Five Stars)
 Going Rogue (Cursed Ravens MC b.3) by Chantal Fernando (Five Stars)
Grigori by Lauren Smith (Three Stars)
Hard Run (Delta Force Brotherhood b.2) by Sheryl Nantus (Three Stars)
 Have My Baby (Dirty DILF'S b.1) by Taryn Quinn (Three Stars)
 Her Guardian Angel (Demonica Underworld b.6/Lexi Blake Crossover Collection) by Larissa Ione (Five Stars)
 His To Corrupt (Completely His b.4) by Ava Sinclair (Four Stars)
 His to Own (Completely His b.3) by Ava Sinclair (Four Stars)
 His To Protect (Bodyguard Bad Boys b.2/ Lexi Blake Crossover Collection) by Carly Phillips  (Four Stars)
 If There's No Tomorrow by Jennifer L. Armentrout (Five Stars)
 In The Mood Fur Love (Anthology) by Eve Langlais & others (Four Stars)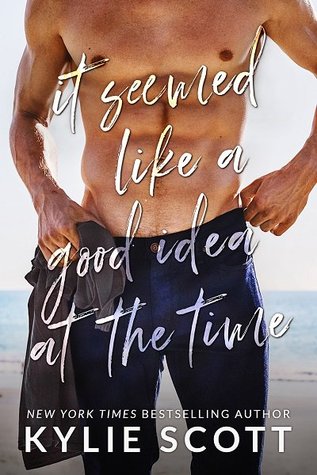 It Seemed Like A Good Idea At The Time by Kylie Scott (Five Stars)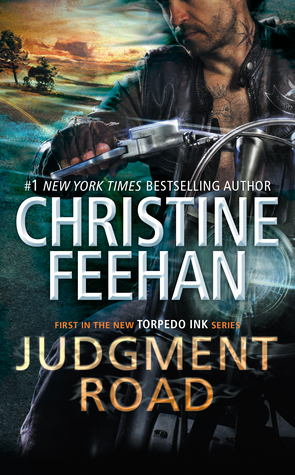 Judgment Road (Torpedo Ink b.1) by Christine Feehan (Five Stars)
 Justify Me ( Stark International 4.5/Lexi Blake Crossover Collection) by J. Kenner  (Four Stars)
 Knuckle Down (Cursed Ravens b.2) by Chantal Fernando (Five Stars)
 Leading The Witness (Conflict of Interest b.4) by Chantal Fernando              (Five Stars)
 Love and Let Die (Masters & Mercenaries b.5) by Lexi Blake (Five Stars)
Kiss of Snow (Psy-Changeling b.10) by Nalini Singh(Five Stars)
 Making Sense (Making Series b.2) by Lila Rose (Five Stars)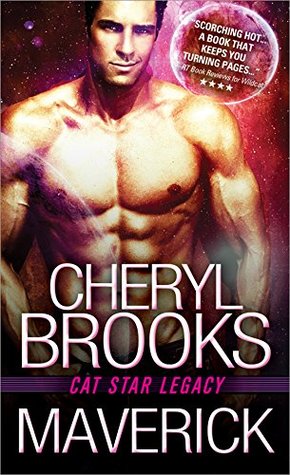 Maverick (Cat Star Legacy b.1) by Cheryl Brooks (Five Stars)
 Memento Mori (Masters & Mercenaries: The Forgotten b.1) by Lexi Blake (Five Stars)
 Mercy : A Wanted Novella by Andrea Johnston (Five Stars)
 Moonlight Seduction (de Vincent b.2) by Jennifer L. Armentrout  (Five Stars)
 My Unexpected Cowboy : A Wanted Novella by Kenzie Rose (Four Stars)
Mysterious Stranger (The McKenna Legacy b.5) by Patricia Rosemoor       (Five Stars)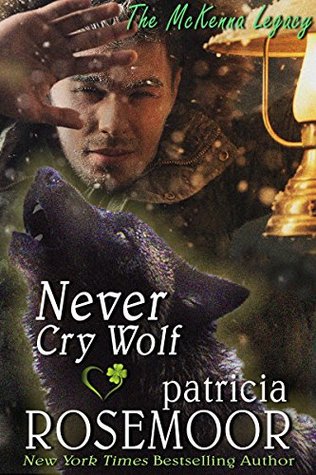 Never Cry Wolf (The McKenna Legacy b.4) by Patricia Rosemoor (Five Stars)
 Nobody Does It Better (Masters & Mercenaries b.15) by Lexi Blake            (Five Stars)
 Ocean Light (Psy-Changeling Trinity b.2) by Nalini Singh (Five Stars)
 On Her Master's Secret Service (Masters and Mercenaries b.4) By Lexi Blake (Five Stars)
Paper Princess (The Royals b.1) by Erin Watt (Five Stars)
 Premonition (The Division b.1) by Leigh Walker (Three Stars)
 Pretty Dead Girls by Monica Murphy (Three Stars)
 Racer (Real b.7) by Katy Evans (Four Stars)
 Renegade (Phoenix Rising b.2) by Brynley Blake (Four Stars)
Rescued by the Wolf (Blood Moon Brotherhood b.2) by Sasha Summers    (Five Stars)
 Rescuing Sadie (Delta Force Heroes 7.5/Lexi Blake Crossover Collection) by Susan Stoker  (Four Stars)
 Rescuing The Virgin (The McKenna Legacy b.9) by Patricia Rosemoor      (Four Stars)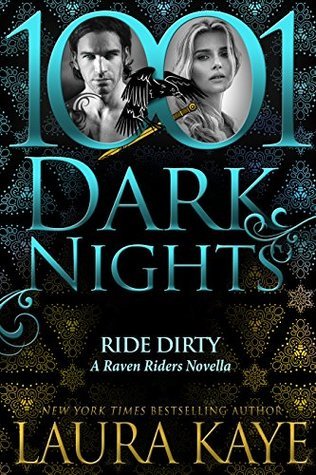 Ride Dirty (Raven Riders 3.5) by Laura Kaye (Five Stars)
 Rider's Revenge (The Last Riders b.10) by Jamie Begley (Five Stars)
 Right Where We Belong (Silver Springs b.4) by Brenda Novak (Four Stars)
 Rome's Chance (Reapers MC 6.6) by Joanna Wylde (Three Stars)
Royally Ruined (Bad Boy Royals b.2) by Nora Flite (Five Stars)
 Sanctum (Masters & Mercenaries b.4.5) by Lexi Blake (Three Stars)
 Say You Won't Let Go (Return to Me 3.5/Lexi Blake Crossover Collection)  by Corinne Michaels  (Four Stars)
Secrets In Death (In Death 45) by J.D.Robb  (Three Stars)
 Serpentine (Anita Blake: Vampire Hunter b.26) by Laurell K. Hamilton     (Five Stars)
Silent Threat  (Mission Recovery b.1) by Dana Marton (Four Stars)
 Siren In Waiting (Texas Sirens b.5) by Lexi Blake (Five Stars)
 #Starstruck (Lovestruck b.1) by Sariah Wilson (Five Stars)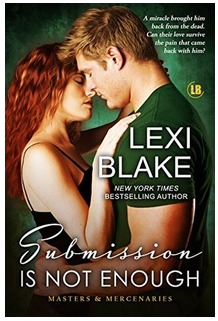 Submission is Not Enough (Masters & Mercenaries b.12) by Lexi Blake    (Five Stars)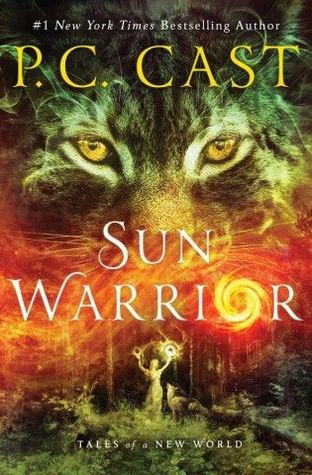 Sun Warrior (Tales of a New World b.2) by P.C. Cast  (Five Stars)
Tess of the Road (Tess of the Road b.1) by Rachel Hartman (Five Stars)
 The Book of Secrets (The Lost Oracle b.1) by Melissa McShane (Two Stars)
 The Christmas Wishing Tree (Eternity Springs b.15) by Emily March        (Four Stars)
 The Dom Who Loved Me (Masters and Mercenaries b.1) by Lexi Blake     (Five Stars)
 The First Kiss of Spring (Eternal Springs b.14) by Emily March (Three Stars)
The Krinar Chronicles: Krinar Diplomacy by Josie Litton (Five Stars)
The Krinar Chronicles: Krinar's Desire by Cara Bristol (Five Stars)
The Krinar Chronicles: Number 101 by Heather Knight (Five Stars)
The Krinar Chronicles: The Krinar's Bane by May Sage (Five Stars)
The Krinar Chronicles: The Krinar Experiment by Charmaine Pauls (5 Stars)
The Krinar Chronicles: Vair: Beyond the X-Club by Hettie Ivers (Five Stars)
 The Men With The Golden Cuffs (Masters and Mercenaries b.2) by Lexi Blake  (Five Stars)
 The Mission Begins: At The Edge & Edge of Surrender (Alpha Crew b.1&2) by Laura Griffin    (Five Stars)
 Thief's Cunning (Assassin's Heart b.2) by Sarah Ahiers (Five Stars)
 Torrid Little Affair (Forbidden Desires b.3) by Kendall Ryan (Five Stars)
 Touch of Ice (Dawn of Dragons b.1) by Marie Auclair (Five Stars)
Trust by Kylie Scott (Five Stars
Turbulent Intrigue (Billionaire Aviators b.4) by Melody Anne  (Four Stars)
 Until Harry by L.A.Casey (Five Stars)
Worth the Wait (Guthrie Brothers b.2)by Lori Foster (Five Stars)
Year One (Chronicles of The One) by Nora Roberts (Five Stars) (This is one of my favourite books of 2017! If I could give it a billion stars – I would!)